Skip to Content
Superior In-Home Care Services
California CareGiver's experienced employees are certified nursing assistants or medical assistants provide compassionate in-home care for your loved ones. They will foster independence while preserving dignity, and offer the type of impeccable care that you and your family members deserve.
To best serve you, all our employees are insured and bonded, background screened, and trained so that you know you can trust the services that they provide. They look to make your in-home care as comfortable, convenient, and comprehensive as possible and earn your trust (and your business) through consistency, compassion, and skill.
California CareGivers invites you to learn more about our services below and find out what our company can really do for you.

Take Advantage of These Services & More
Parkinson's Care
Parkinson's Disease affects people in different ways, and caring for someone with this illness can be challenging. California CareGivers understands how Parkinson's progresses in patients and the impact it can have on individuals and their families. We offer care for all stages and work to ease daily challenges due to shaking, muscle stiffness, and other symptoms of the condition.
Stroke Care
The detrimental effects of a stroke can last well after you or a loved one leaves the hospital. Changes in mood, short-term memory, confusion, paralysis, and trouble completing everyday tasks are just a handful of possible symptoms a stroke victim and their family or spouse may deal with. California CareGivers' trained team provides gentle care to stroke victims, relieving loved ones of stress and worry about their well-being.
Additional Services
Want to know more? Some of the additional and integrated services we offer in all of these categories include:
FREE Comprehensive In-Home Assessment
Affordable Hourly and Live-In Rates
Companionship and Conversation
Medication and Appointment Reminders
Light Housekeeping, Laundry, and Ironing
Escort to Appointments or Social Activities
Bathing, Dressing and Basic Personal Hygiene Assistance
Incontinence Assistance, Toileting
Encouragement & Comfort
Provide a Stable Bathing Environment
Errands / Drop Off / Pick Up
Lunch or Dinner with friends or family
Personal Care Assistance
Dressing Assistance
Assist with Pet Care
Assist with Walking
Prepare Grocery List
Visit Neighbors & Friends
Change Linens & Make Beds
Pick Up Prescriptions
Grocery & General Shopping
And more…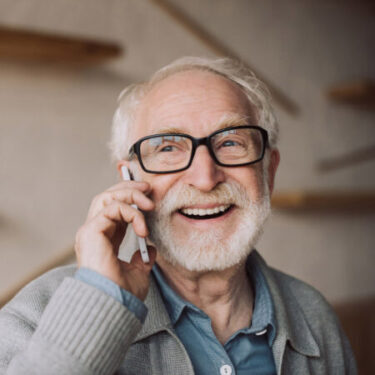 Medication Call Reminders
Our unique service provides peace of mind and promotes the safety and well-being of those you love. We gently remind individuals to take required medications up to 5 times per day to stay on track and maintain their health. Arrange to receive free notification and confirmation of medication intakes. Access detailed records of medication usage.
California CareGivers' Home Wellness and Safety Checks ensure your loved one is safe and secure. It notifies you immediately if there is a problem with our rapid-response system.
All plans are easy to set up and administer online!

We're Hiring Compassionate Caregivers – Apply Today!