Skip to Content
Caregiving Options in Sacramento, CA
California CareGivers provides hospice and respite services anywhere from four hours a week to 24-hour, round-the-clock care. There is no limit. It all just depends on the patient's unique and specific needs.

Hospice Care
The journey towards the end-of-life is most comforting and peaceful when it is at home, surrounded by family and friends. In-home hospice care from California CareGivers can provide that peace for all.
Our in-home care services are carried out by experienced, highly trained, and compassionate caregivers who understand the journey towards end-of-life. Whether your loved one is in the comfort of their own home, a nursing home, assisted living facility, or hospital, our staff can travel to them and offer the type of one-on-one care and attention your loved ones deserve.
We have the right kind of experience and knowledge with in-home care, and we use it to design custom plans that complement the services you are receiving from your hospice care provider.
No matter the circumstance, the California CareGivers staff will assist in giving your loved one a compassionate transition for their end-of-life journey. We are available 24 hours a day, seven days a week for your convenience, and our in-home care can provide many additional services to make this journey more comfortable when the time comes.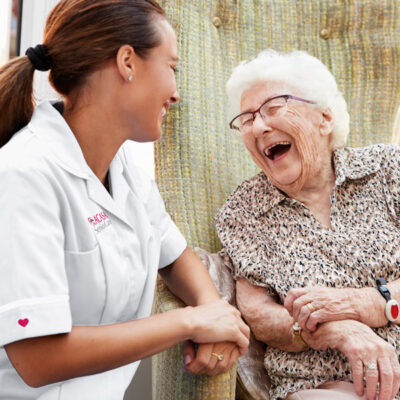 Our Services Include
Bathing, skincare, personal hygiene, turning and rotating to minimize pressure ulcers and bedsores, and assistance with toileting
Companionship, encouragement, and comfort
Medication reminder and meal planning preparation and cleanup
Light housekeeping, laundry, errand running/drop off and pick up services
Communicating with family members or hospice care team
Respite Care
Whether they are immediate family members, spouses, or close friends, one thing is sure—caregivers often need a break. That is why our respite service offers the best of both worlds for caregivers and clients. The caregivers get a much-needed pause, and our clients get the best care with their friends and family close at hand. Our exceptional staff can drop your loved one off at a facility or provide in-home care services.
When you need California CareGivers, we'll be there! For more information about us, check out what our clients are saying. To schedule your free assessment, please call our office at 916-478-2828 today.
We're Hiring Compassionate Caregivers – Apply Today!