Skip to Content
Simple tips for a long life from 2nd oldest woman in America
By A. Pawlowski
After living 114 years, Elizabeth Francis still loves meeting new people — a personality trait linked with enjoying a long life.
She greets a reporter calling her on the phone with an enthusiastic, "Good morning, how are you?"
When asked how she feels at 114 and what her secret to longevity is, the great-great-grandmother credits a higher power.
"It's not my secret. It's the good Lord's good blessing," Francis, who lives in Houston, Texas, tells TODAY.com. "I just thank God I'm here."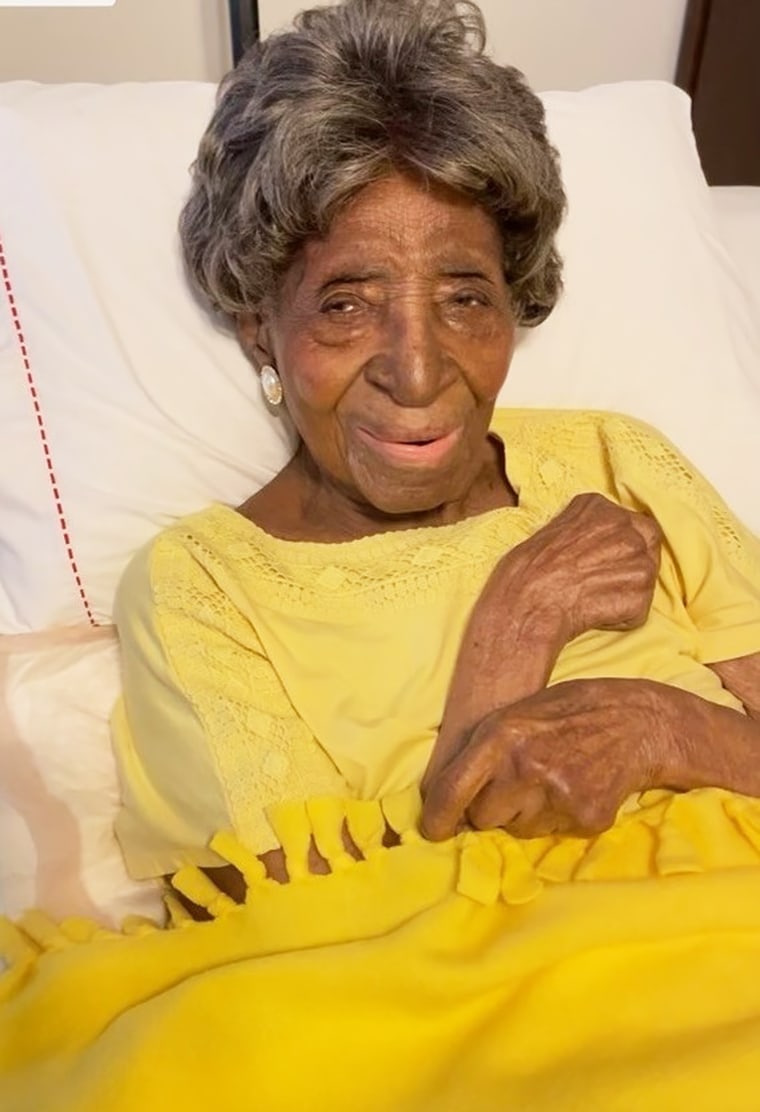 She was born on July 25, 1909, a few months after William Howard Taft was inaugurated president, and has lived through two World Wars, the Great Depression, the Spanish Flu and the COVID-19 pandemic.
Francis recently celebrated her birthday with a party attended by several generations of her family and other guests.
She was particularly excited that longevity researchers from Norway came to talk with her.
Francis is currently the second oldest person living in the U.S., the seventh oldest living human on the globe and is included on the list of supercentenarians — people who are 110 and older — validated by the Gerontology Research Group, which verifies and tracks the world's oldest people.
(The oldest person living in the U.S. is currently Edith Ceccarelli, a California woman who turned 115 in February.)
Longevity runs in Francis' family: One of her sisters lived to be 106, another sister made it to 95, and their father died at 99, says Ethel Harrison, Francis' granddaughter.
Francis lives with her 94-year-old daughter, Dorothy Williams, in a private residence. It's not an assisted living facility, but caregivers come to the home every day, says Harrison, who visits both women most days of the week.
"It's just amazing," Harrison, 68, tells TODAY.com. "We're so grateful that she's still here, and my mom, who's her daughter — she only had one child — is still alive also."
We're Hiring Compassionate Caregivers – Apply Today!