Skip to Content
The #1 Breakfast Food The World's Oldest Woman Ate Every Day
Breakfast is an important part of the day that should not be skipped. This morning meal gives you plenty of nutrients and energy to get the day going by revving up your metabolism. It can even help with shrinking belly fat and boosting immunity, which possibly could be a key component to living a long, healthy life.
Susannah Mushatt Jones, one of the world's oldest women, took advantage of her breakfast foods, and she believed she owed her longevity to a certain type of savory one in particular. According to an article from Page Six, the reason Jones lived to be 116 years-old was because she would eat bacon every single day.
Jones was born in July 1899 and passed away in 2016, just shy of her 117th birthday. Her routine was unchanging; up in the morning from her Brooklyn residence at 9:30, and breakfast by 10:30. She would always eat scrambled eggs with bacon.
Her niece, Lois Judge, said to Page Six that her "Tee" (short for "Auntie") could eat bacon "all day long."
Who could blame her? Bacon is a salty cured meat loaded with plenty of taste. Whether you prefer it chewy or crunchy, it's always delicious eating alone, or makes for a great addition to any recipe.
Although tasty, bacon is definitely not the first food you think of when enjoying a nutritious breakfast. It's also typically something that cannot be eaten too often. However, bacon actually has some nutritional benefits that will make you consider grabbing a strip to munch on in the morning.
According to the Cleveland Clinic, bacon made from pork has about 20 grams of protein per serving. It also contains vitamin B complex nutrients, which help prevent infections and help support or promote cell health. These complex nutrients also help a variety of enzymes function properly, including releasing energy from carbohydrates and fat and breaking down amino acids– molecules that combine to form proteins. Vitamin B also aids in transporting oxygen and energy-containing nutrients around the body.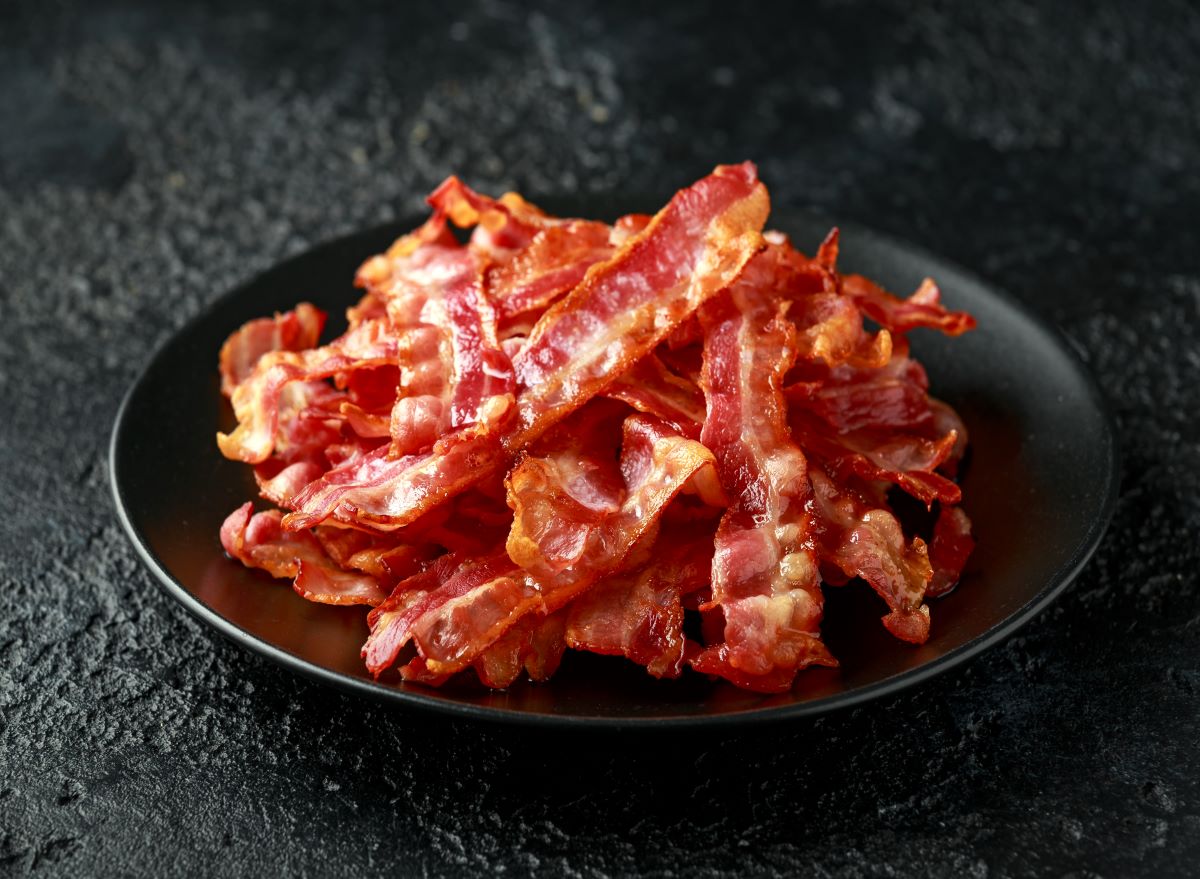 The Cleveland Clinic also says that pork contains selenium—a mineral that activates certain proteins associated with preventing cancer. Pork bacon even contains a good amount of zinc, which helps control gene activity.
Although Jones could've easily enjoyed eating bacon for every meal, the rest of her eating routine included having fruit for lunch, and then dinner at 5:30 p.m., feeding herself a plate of meat, vegetables, and potatoes, making sure she would eat the meat first.
When she wasn't snacking on bacon, Jones enjoyed Doublemint stick gum, which her family tried to monitor as well. She would fold four in at a time, put it in her mouth, and chew. She would even try stuffing a fifth one in if possible. Jones' niece also stated that she should never be offered Wrigley gum, because she knew the difference.
Original article: https://www.eatthis.com/breakfast-food-worlds-oldest-woman-ate-daily/
We're Hiring Compassionate Caregivers – Apply Today!